Have a question or want to order?
Send us an email and we will be in touch!
info@langtonscarves.com
First class shipping for one scarf is $5.
We'd like to thank three local shops that carried our scarves before closing during the last year:
Route 101 Local Goods, Keene, NH
Simple Gestures, St. Augustine FL
Amiro Art and Found, St. Augustine, FL
You can view some of our current products below.
Follow us on Instagram: @langtonscarves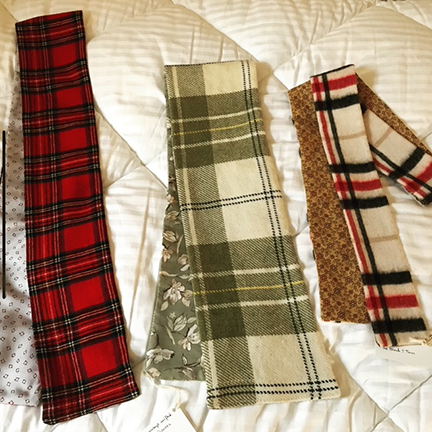 WINTER WARMERS
Vintage Wool Plaids with New Old Stock
Cotton, Rayon or Silk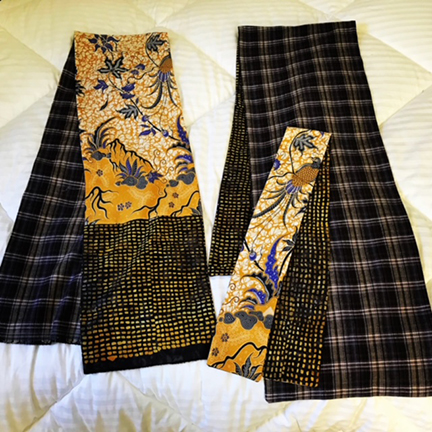 TRANSITIONAL LOOKS
Repurposed Cotton from NYC
New Cotton Flannel and Batik
from Upstate NY General Store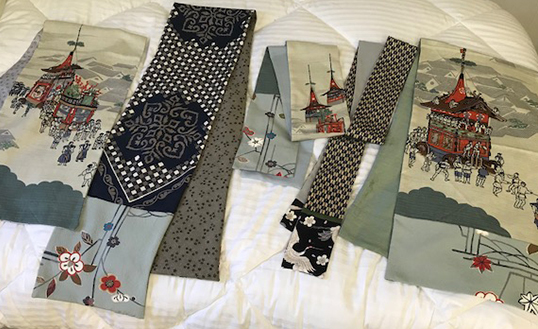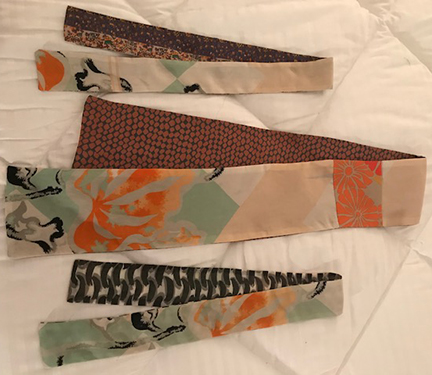 NEW FOR SPRING
Vintage Japanese Kimono and Obi Fabric
Vintage Japanese Hand-Printed Cotton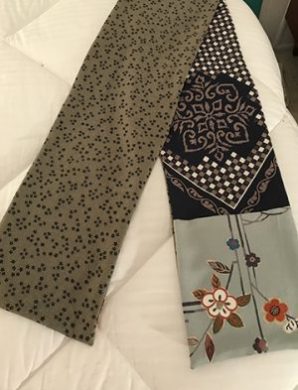 Wrap
Vintage Japanese Kimono Fabric
Vintage Japanese Hand-Printed Cotton
New Embossed Rayon Blend
$45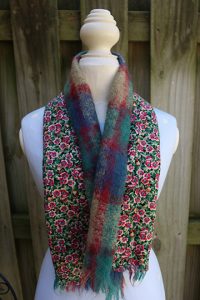 The Armstrong
Phlox & Plaid
New Blend: 55% Rayon & 45% Cotton
Vintage Scottish Scarf by Mulberry:
70% Mohair & 30% New Wool
46" x 7 3/4"
$40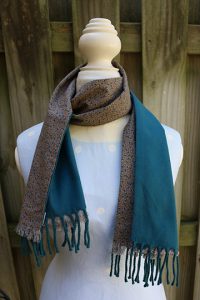 The Moonberry
Moonberries & Fleece – teal
100% New Cotton
Vintage British Scarf by David Barry:
100% Cashmaire Acrylic
54" x 10.5"
$30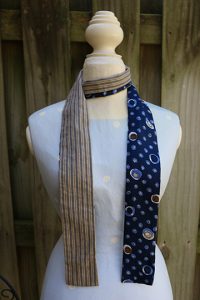 Pillow Talk
Nightsky & Pillow Ticking – blue & tan
Repurposed Silk
100% New Cotton
64.5" x 2.75"
$23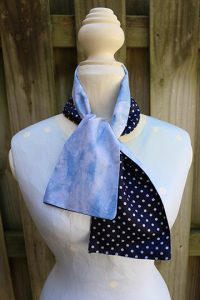 Preppy Meets Hippie
Dots & Tie Die – blue
Salvaged Vintage Acetate
100% New Cotton
38" x 5.25"
$22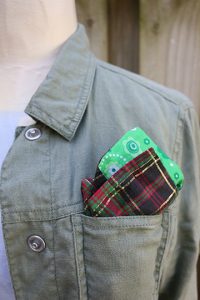 Holiday Bizarre Pocket Square
Red, Green & Black Tartan
Salvaged Kelly Green & White Cotton
15.75" x 15.75"
$14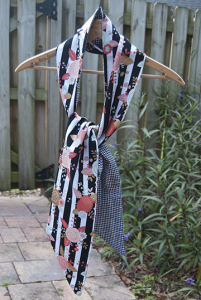 SOLD – The O'Keefe
Pop flowers & houndstooth – black & white
100% New Cotton with Gold Metallic
100% New Cotton Flannel
68″ x 6″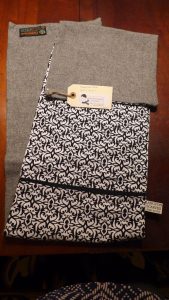 SOLD – The Tweedle-Dee
Scroll & Wool – black, white & grey
Vintage Scottish Scarf by Tweedvale:
100% New Wool
New 100% Cotton
50" x 9 1/2"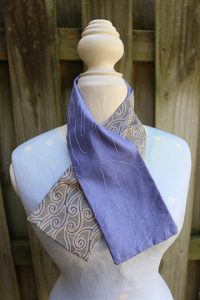 SOLD – The Marquis
Swirls & Silk – lavender
100% Repurposed Silk
100% New Cotton
33" x 4.5"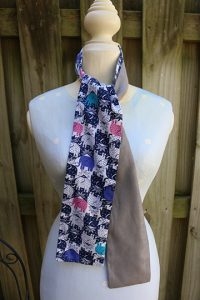 SOLD – The Babar
Elephants & Suede – blue & grey
New Old Stock Cotton Blend by Joan Kessler
100% Poly Cuddle Suede
59" x 4.5"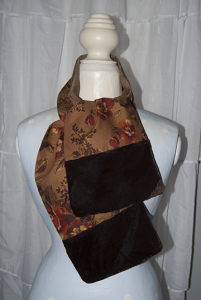 SOLD – Roses, velvet & linen in brown
100% new cotton & 100% new triple velvet  • 100% new old stock linen
51.5″ x 7.5″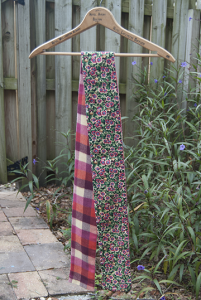 SOLD – Phlox & plaid in pink
55% Rayon & 45% New Cotton by R. Kaufman • 100% Softer Than Cashmere? Acrylic by D&Y Repurposed fabric
59″ x 5.25″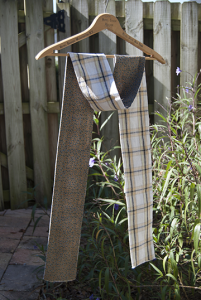 SOLD – Moonberries & plaid in blue
100% New Cotton
55% New Linen & 45% New Cotton
73″ x 4.25″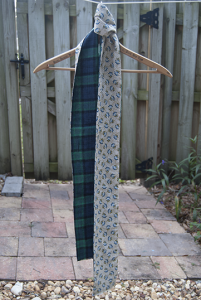 SOLD – Lilies & plaid in blue
100% New Cotton
100% New Cotton Flannel
75.5″ x 4.25″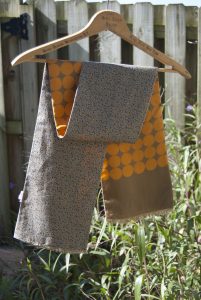 SOLD – Moonberries & dots in green
100% New Cotton
100% Acetate,
Repurposed vintage fabric from Spain
49″ x 7″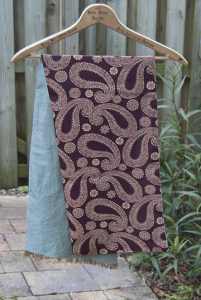 SOLD – Paisley & silk in maroon/blue
100% repurposed vintage acetate
100% new old stock
dupioni silk from India
44″ x 11″